Kottayam
Sale price Price $360.00 Regular price Unit price / per
Size: Extra Small
Leap into comfort with style. Luna Wild's Kantha Jumpsuits are unique and tailored from upcycled Indian kantha quilts. Lounge in luxury or boogie about town - either way, these jumpsuits are your ticket to comfort chic.
Sizing: These run large, size down 1-2 sizes. Please see our size chart before purchasing.
Material: Vintage Indian kantha quilt
Upcycled Imperfections: Luna Wild upcycles previously loved vintage saris and kantha quilts that have lived many past lives and traveled many journeys throughout India. Each creation may have small imperfections such as small stains or holes. We make sure these details aren't obvious so every Luna Wild piece radiates its full beauty. We appreciate them and the history they carry, we hope you do too!
Kantha: Every unique vintage kantha quilt is hand selected by our founder in India. An ancient Indian embroidery technique, involving artfully layering vintage materials into heirloom-quality blankets, each carrying a distinctive patina and narrative of its past. The term "patina" refers to a surface appearance of something grown beautiful especially with age or use. Lovingly crafted by our dedicated team in New Delhi, these garments embody the age-old Kantha tradition, offering a unique blend of history, craftsmanship, and cozy vintage aesthetic.
Every Luna Wild creation is:
♻️ upcycled
✨ one-of-a-kind 
🤝 giving back with Purnata
❤️ handmade in small batches in India
♻️ Upcycled: Every unique vintage Indian textile is hand selected by our founder in India. Check out the The Journey page. to learn about the process to create the collection. 
✨ One-of-kind: Every product is one-of-kind and created for each individual to celebrate their own self expression. 
🤝 The Circle of Empowerment: Every upcycled Luna Wild creation that empowers us, empowers the community where they are created in India through our partnership with Purnata, a non-profit organization dedicated to bringing an end to human trafficking and rehabilitating its survivors. Learn how we give back on The Circle page.
❤️ Made with Love: Luna Wild clothing is handmade by our small team of tailors who are connected with and vetted in person for quality and ethical work conditions by our founder, Ashley Bousquet, who co-designs the collection in India. Learn more about our purpose on the The Journey page.
Care: Spot clean by hand, steam, or dry clean.
Shipping & Returns:
U.S. orders typically ship the next business day after an order is received and arrive within 5-8 business days.

We offer returns & exchanges for products returned in original condition for full refund or store credit on all orders when claimed within 14 days of your order being delivered.

We're not liable for lost packages. If in doubt, add a signature to your shipping - every piece is irreplaceable!

For more details or to place an international order visit our

Shipping & Returns page
Looking for more? For exclusive early access to shop new product releases, subscribe to our email list at the bottom of the page.
Questions? Click the chat bubble to reach out or email lunawildcollection@gmail.com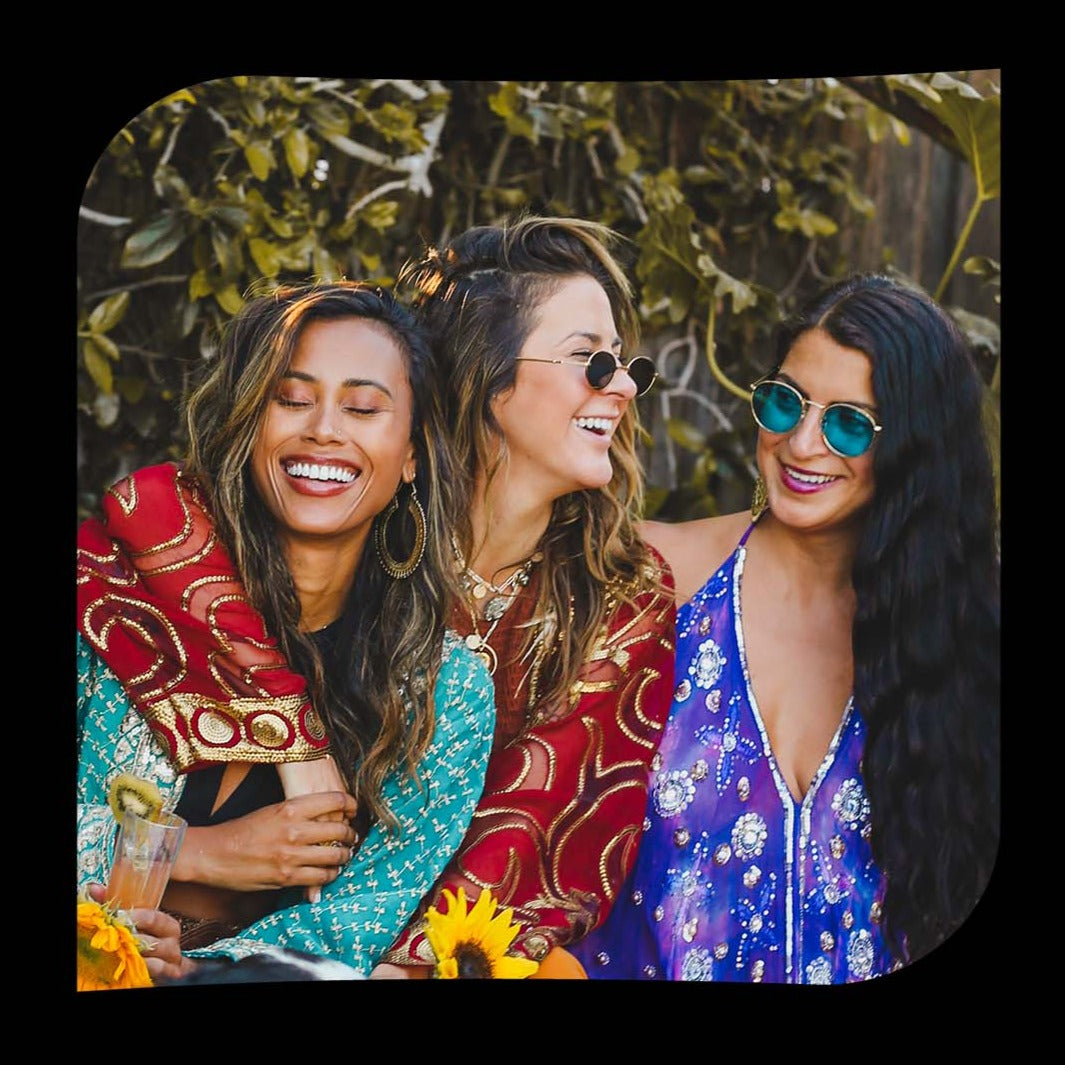 Shoping For Someone?
Let them discover what speaks to their inner power with a gift card.
SHOP GIFT CARDS